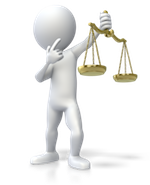 There is a tremendous amount of misinformation about interview questions. I have covered the details in other articles but thought I would show you a contrast in this article.
Below I have listed a number of bad questions (B) and followed each with the fix (G). You should see a pattern very quickly.
(B) Tell me about overcoming objections.
(G) How did you overcome the biggest objection in the ABC sale?
(B) Have you ever created a budget?
(G) Step me through the last budget you created.
(B) Do you use a system to manage your time?
(G) How did you plan your schedule today?
(B) What was the last book you read?
(G) What have you read in the last year to keep your skills current?
(B) How will you manage projects if we hire you?
(G) How did you put together the project plan for ABC?
(B) When is the best time to close in a sales cycle?
(G) At what point in the call did you start closing?