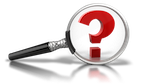 Don't Ask Every Candidate The Same Questions
Just recently I ran across a white paper that listed the top 100 questions you should ask a sales candidate. In the intro, it was suggested to use these as the standard questions asked of every candidate. The reasoning was this approach empowers you to compare candidates.This is a prime example of advice that has been around for years that is not effective. Let me explain.
On the surface it seems logical if you ask everyone the same questions you can compare answers. The problem is if you ask everyone the same questions, by definition, the questions need to be general generic questions. As a result, you get general, generic answers that do little to predict success on the job.
Here is an example from the list. "Do you feel sales is a team sport or an individual sport? Why?"
The first problem is the question is asking for the person's feelings. How are you supposed to evaluate feelings?
The second problem is how are you supposed to compare one person's feelings to the next? It just doesn't make sense.
Here is another example form the list. "Which has a greater impact on sales results … sales process or sales people?" Just as a side note, the correct answer is, "It depends." Here is another question where you are asking the person for their opinion. Opinions are of very little use in predicting success on the job.
Also, how can you compare one person's opinion to the next? The idea that these types of questions help you compare candidates is just false.
A list of 20, 50, 100 standard questions seems like a good idea but quickly fails in the real world.
The fix is really straightforward. Step one is to have a list of critical requirements for the position. This list acts as the standard. Next develop questions specifically for each candidate designed to determine their strength or weakness against each specific requirement.
Finally, make certain your questions are behavioral in nature. An effective interview question requires the candidate to provide data (not feelings or opinions) that helps you predict success in the position. Behavioral examples of how they handled the same or similar situations to those they face on your job are best.
Here is an example of an effective, candidate-specific question: "How did you overcome the price objection during the ABC sale?" The answer to this question gets you specific, behavioral data that allows you to predict success on your job. For the next candidate you might ask: "How did you handle the delivery schedule issue during the XYZ sale?"
In both cases you are getting specific about how the candidate handles problems during a sale.
The goal is not have each candidate answer the same questions, Your goal is to have each candidate demonstrate knowledge, skills and abilities as relates to specific job requirements.